"Our strategic plan for corporate social responsibility (CSR) is aimed to achieve the integration of economic, social and environmental concerns, both in commercial operations and in all relationships, generating value in every action. We believe the future world has to be a different and better one in which Magapor will be taking a dynamic role, not only economic, but also social and environmental, to reach a sustainable future".
Jesús Mena – GENERAL MANAGER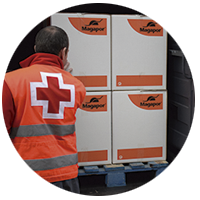 La estrategia corporativa de RSC de Magapor es el nexo de unión entre Magapor y su entorno, tanto interno como externo, donde convergen las estrategias económica, social y medioambiental.
Nuestra filosofía orientada a proporcionar soluciones reales, nos permite centrarnos en las cuestiones mas relevantes para el desarrollo de todos los elementos.
Consideramos que la empresa es un importante peso en la transformación de nuestra sociedad, por eso, porque todo poder conlleva una responsabilidad, la nuestra es hacer la responsabilidad social sostenible.
El Cash Flow social es la redistribución económica de las rentas que genera Magapor y que enfoca a sus grupos de interés. Para Magapor es un objetivo prioritario generar un impulso económico relevante en su entorno.
El 45% de nuestro Cash Flow del 2015 ha estado dirigido al pago de créditos lo que nos avala como una entidad de confianza y solvente. El 30% dirigido a sueldos muestra nuestro compromiso con un sueldo de calidad.
COMMITMENT WITH THE ENVIRONMENT
We make a constant effort in this area, showing publicly our intention to achieve a sustained continuous improvement.

CALCULATED CARBON FOOTPRINT
We are committed to safeguarding the environment, which has led us to voluntarily join the carbon footprint registry initiative, obtaining for the first time the 1 + 2 seal of the year 2015.

PEOPLE
THE MAGAPOR DIFFERENTIAL IS IN THE VALUE THAT SUPPORTS OUR TEAM TO THE PROJECT.
Se dispone de un equipo de trabajo profesional, especializado y muy motivado que es clave en el logro de los objetivos de la compañía.
Una grupo de personas que Magapor pone al servicio de todos y que está también fuertemente involucrado en la promoción y realización de acciones de Responsabilidad Social.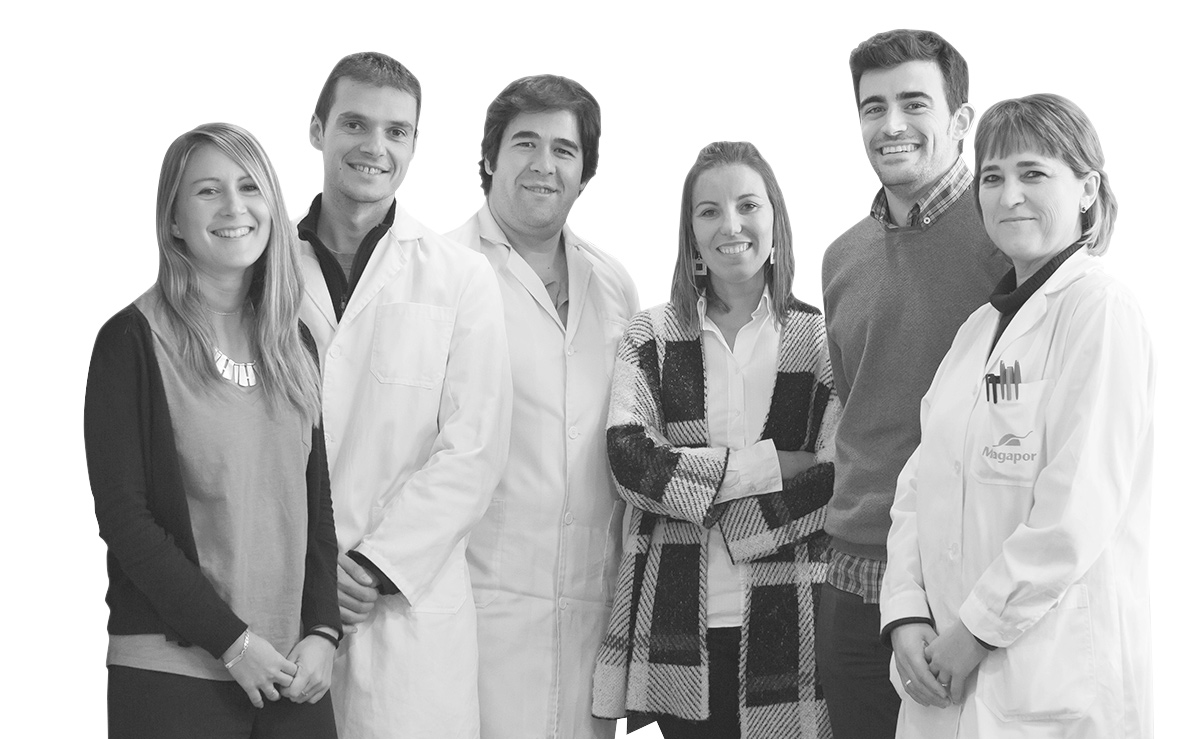 INTEGRITY AND GOOD DEEDS: A KEY PRINCIPLE OF OUR COMPANY IN THE PAST, THE PRESENT AND THE FUTURE.
We are a reliable fair innovative quality and customer orientated company. This is reflected on our rigorous observance of both Magapor's own regulations and those of the legal system. The Compliance Policy of Magapor (Normative Compliance) constitutes the basis for this and pays attention to a series of principles that are of particular importance in our day to day.
Everyone in Magapor is responsible for:
Complying with local legislation.

Requesting guidance and assistance when the requirements of the law or the good commercial practices are not known.

Condemning those behaviors considered to be violating the rules.
Proper management of noncompliance cases is a key element of our Compliance Program. All complaints are handled with objectivity and impartiality and the necessary steps are taken to correct and / or punish them.