Did you know that the indoor air is up to five times more polluted than the outdoor air?
Shared spaces, such as changing rooms, extraction rooms, laboratories, etc., are true breeding grounds for bacteria, viruses and allergens where a large amount of chemicals and bad odors accumulate.
We care about cleaning the surfaces of the centers and take care of every process to follow the required quality standards and provide an optimal product, but we are not aware that it is not enough and we have to keep the air we breathe clean.
In Magapor we have started to commercialize within our catalog an innovative product, AERAMAX, in order to maintain a clean air, free of contaminants contributing to the maximum hygiene of the semen doses at the time of extraction.
This range of purifiers is designed to clean the air where it is most needed. Its EnviroSmartTM technology monitors the environment and adapts to the needs of it to ensure maximum efficiency and optimal energy consumption.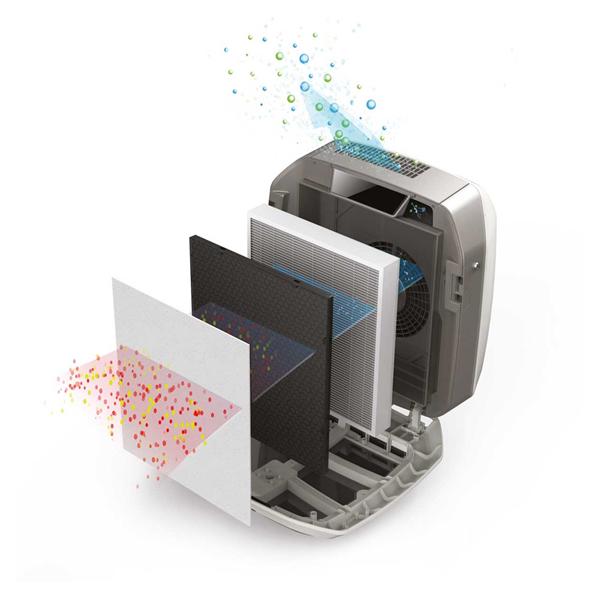 HOW IT WORKS?
The ionization system electrically charges the particles, so that it inactivates the bacteria and increases their size to facilitate their filtration.
The HEPA filter captures 99.97% of the particles that previous filters have not trapped. This filter with an Anti-microbial Treatment that effectively reduces the growth of bacteria and fungi on the filter.
Its intelligent sensor detects the sound, movement and smell of the room and automatically adjusts the purifier settings to optimize its performance, energy consumption and prolong the life of the filters.
Do you want to know more about this new product?